Post by Hadassah on May 23, 2015 11:45:47 GMT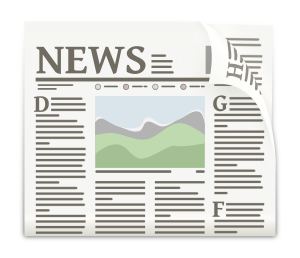 Again, feel free to ignore me if these questions are too personal. I would like to understand your situation better, but not make you uncomfortable.
I'd be happy to.
It's a relatively new process and each country handles it differently, but the United States implemented the system ten years go.
The Motion for Acknowledgement of Sentience started out as a way for thinking computers to appeal for personal rights, spurred into existence when several thinking computers spontaneous gained souls and could worship freely.
Slavery was outlawed by this point, so MAS came about as a way for sentient computers to appeal for the rights of a full human, whether or not they necessarily developed a soul. (This is all sort of tangential, I can get a better summary of this history for you if you want.)
The system wasn't really built for divinely created artifacts though. There are very few divine magics that can create tangible or permanent intelligent life (even most of my brother golems were not truly clever). MAS wasn't really built to vet non-computers, so I am trying to gain rights through a modified version.
I was previously in a bit of a limbo period, as my application got rejected for about three years, pending observation and study of the council involved. My application finally got accepted six months ago after I assisted in Florida. I have two years of probationary period. Following that, I must pass a bunch of tests, and go through a trial of interviews and psych evaluations. The council involved in my case then decides if I am "sentient enough" to be given full human rights (and I do have an appeal process should I fail the first time).
I do have some provisional rights. I get four hours a day for personal time, but I don't sleep and I don't need what is considered "down-time" like most humans, so I consider it fair. I also get a Sabbath, because of tradition (and no one knows what would or wouldn't incite the wrath of "my god" as to my treatment). I am allowed an allowance for me to purchase personal goods, such as clothing, bedding and personal goods. I live in an apartment style barracks for free with another person when I am not working. I am currently at my apartment. Most of my replies come during my personal time, (which I chose to break into 2 hour shifts, once at the start of second shift, and once at the end of third shift).
Legally, I am somewhere between being owned by the State and act as a ward of the State. If I do something dangerous and un-allowed, the State is responsible for my actions. But, I also act as an agent of the state in interuniversal incidences, so I have the right to defend myself, defend others, or even make arrests, when I am on duty in the field. (I think the rules are intentionally vague enough that they can slip by with some things and not worry about creating by-laws and regulations for an exception to most rules, namely myself).
Generally, if someone were to hurt me, it is considered more damage or destruction of property, not assault. I don't know what would happen if I were stolen (kidnapped) but I imagine it would be taken seriously, as even stealing a divine artifact is not legal. Overall, I am somewhat protected by the law, but it is not perfect. (It is debatable if some of my interpersonal treatment would be considered "abusive" were I a full citizen, but I would rather not press the issue until I have full human rights. I am very capable of handling it myself for now)
And don't worry about asking anything too personal. If it were something that I could not share, due to rules or regulations, I wouldn't. Otherwise, I have, what my one-time therapist called, an extremely low sense of personal privacy. I don't mind sharing things about myself because I enjoy being honest and forthright. (And you already know what amounts to my most "damning" creation, history, and actions.)