Post by gabriael on May 14, 2015 7:59:48 GMT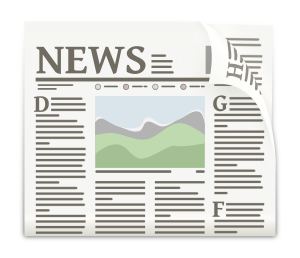 I am imagining a giant monster marching slowly, inexorably, and unstoppably towards a city with innocents dying. Even though I know those innocents would go to an afterlife in either your world or mine, that does not sound like it improves the
I mean I took some no one else was using for anything. Mass is finite, but we're not yet at a point where it's a scare resource. But we WILL get there eventually unless we do something. I guess Dad could just redefine the laws of nature to use less Mass per particle and halve the force constants, but wouldn't it be better to have more stuff instead?
I was exaggerating in the unstoppable part. It needs to be fair for it to be fun.
I think that is probably the source of a lot of the horrified reactions you are getting.
That would be too horrifying to contemplate. In a spatially infinite Multiverse there ought to be some entity powerful and benevolent enough to put a stop to that. I mean if Daddy knew how he stacked up against other gods and how to target other Universes reliably like Mother Starlight does he would DEFINITELY put a stop to it. I found Prim Ael in a fridge and set him into The Waiting Room with a dossier on this Forum(And a request to put a copy of your planet into my pet Galaxy. Stay alive and I'm gonna rescue a perfect copy of you! I'll bring the booze!). He will very probably put a stop to it, IF it's not already being done.
So... If you're not an Ael or Aeli death is like... You fucked up! Everything you've done in the last 100 years? Useless. You can't benefit from it anymore, unless it was so incredibly awesome you deserve Exaltation to Aelidom. You need to start over cause you're a looser! That's pretty funny. Maybe I should avoid the Term? Let's call it Game Overs! And Ael and Aeli can just mash "Continue?" Wait? Are Game Overs enough to unsummon Daeva? Well, probably. Mh... Eh, our universes are a pretty awesome place to live in, maybe Andrew could find a daeva who wouldn't mind moving in permanently and tell me how to summon specifically them? Buuut As I understand cosmology(there are contradictions in that understanding so anything is possible.) they would probably just drain SOME reservoir of Energy somewhere.
Undrained: Get a daeva to turn the Endbringers into Cloud fluff, pay an open minded whore to pay them. Or just find someone who's into freaky alien sex... Uh, on this earth humans are five digited primates who have faces like my picture. I have no idea why they have their nose in their face, that seems like a choking hazard, I made myself an extra nose beneath my wing bases immediately. Oh, uh, the Wings are additions for being an Ael, stuff like that is part of the GbG body mods, you won't get them if you think they are ugly, but I really don't want to lose my third dimension and winged flight in this kinda atmosphere is really fun.